With the World Cup about to kick off in Sao Paulo, Brazil, millions around the globe are cracking open a beer, donning their nation's colours, and having to put up with Adrian Chiles's awful presenting.
Often throwing up some unpredictable results and some irregular behaviour (from fans and players alike) you can always count on some things at the World Cup.
So, here are my 5 World Cup guarantees…
1.) Ridiculous haircuts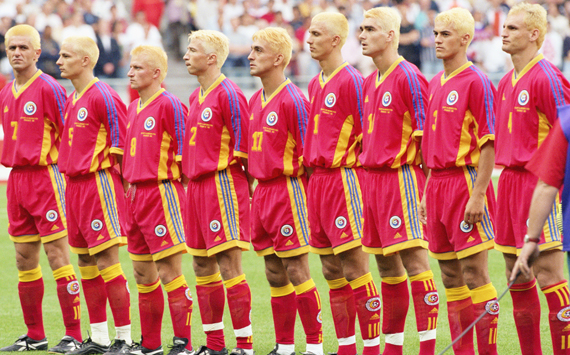 The World Cup consistently serves up some barmy barnets. Think Chris Waddle's massive mullet at Italia '90, Nigeria's Taribo West's green bunches, and Ronaldo's unfinished buzz-cut in 2002.
However, first place goes to the Romanian team who all dyed their hair peroxide blonde at France '98 after losing a bet. Classy.
2.) "That goal"
Maradona's mazing run against England at Mexico '86, Michael Owen's sizzler vs Argentina at France '98 or, Cambiasso's stunning strike after a 24-pass-move bamboozled Serbia's defence for Argentina at Germany '06. Take your pick!
There'll be plenty of brilliant goals in Brazil. 30-yard screamers, well-worked moves, spellbinding solo efforts, but only one will be remembered for years to come.
3.) Controversy, Controversy, Controversy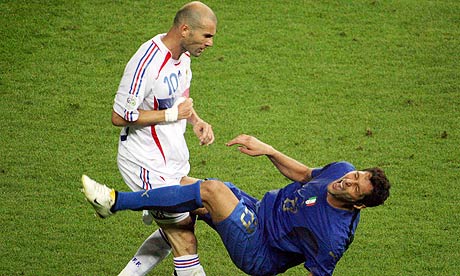 It's inescapable.
But slightly less this time round, with FIFA's introduction of goal-line technology.
Yet, in the past we've had the Hand of God, Graham Poll and his three yellow cards, Rivaldo's 'I-got-hit-by-the-ball-in-the-leg-so-I'll-go-down-holding-my-face' moment, Lampard's disallowed goal against Germany, and Zidane, almost causing the first human combustion via head-butt ever, during the World Cup final. 
We love it. And we want more. 
4.) A Star Is Born
Pele, Zico, Maradona, Linekar, Ronaldo…
One player will shine brighter than the rest in 2014. Will it be the home town hero Neymar? Or, perhaps the pace and power of Cristiano Ronaldo will dominate? Is it Messi's moment to deliver on the grandest stage of them all?
No matter who it is, it will be someone.
5.) England lose on penalties
Sorry!
Bring it on! And come on England!