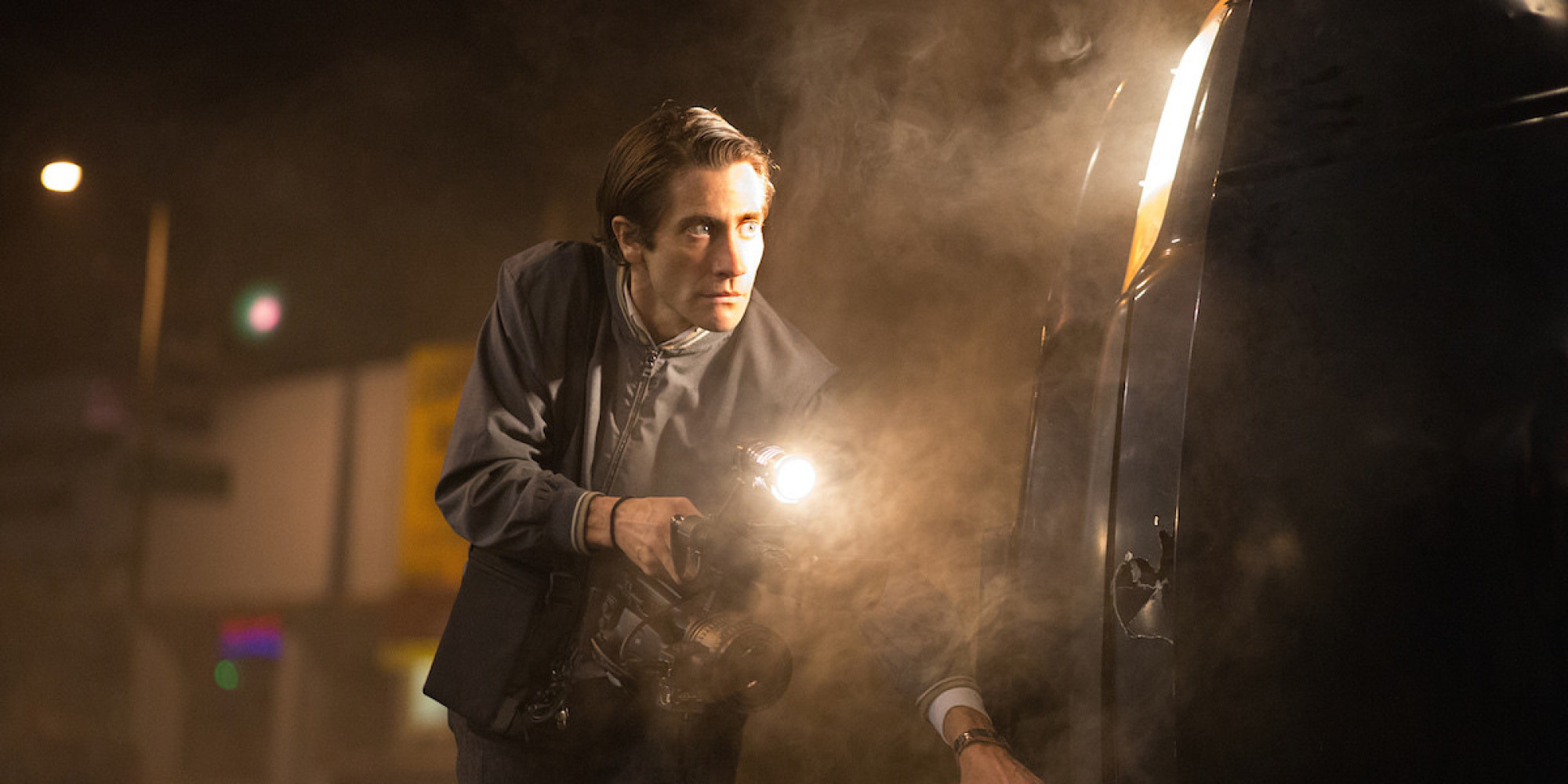 There's no news like bad news for Jake Gylenhaal's stylishly slimy anti-hero in Dan Gilroy's noir thriller Nightcrawler.
Set during the after dark hours of LA's criminal and concrete jungle, Nightcrawler is the story of sociopathic misfit Lou Bloom (Gylenhaal).
Turning in a career best performance as the film's chilling protagonist, Gylenhaal, who actually chose to lose weight for the film, is almost unrecognisable as the gaunt and greasy Lou.
Happening upon a severe car accident late at night, Lou discovers the world of freelance videography.
"If it bleeds, it leads" says Bill Paxton's seasoned cameraman Joe Loder, who's first on the scene to capture the action.
Lou is instantly hooked.
Getting his hands on a basic camcorder and police scanner, Lou begins to venture into the LA night, lurking behind policeman and ambulance crews filming several violent crimes, car crashes and fires.
Selling his work to the highest bidder, Lou befriends ratings-thirsty news editor Nina (Rene Russo), who appreciates his graphic work and pays him well. He also employs intern Rick (Riz Ahmed), whom Lou exploits at every opportunity.
As the ratings increase so does Lou's appetite, fuelling his insatiable need to make it to the top with no regards to who gets hurt in the process.
Debut director Dan Gilroy produces a dark and thrilling picture, using the backdrop of the eerie LA night time to create a sense of mysteriousness around every corner.
But of course, Nightcrawler's centrepiece is the soulless Lou.
With his greased back hair and accidentally fashionable wardrobe, Gylenhaal's eccentric Lou can be added to the list of infamous movie anti-heroes such as Fight Club's Tyler Durden and American Psycho's Patrick Bateman.
Although thrilling and suspenseful, Nightcrawler is dark comedy. Our psycho Lou finds finds his calling in life feeding explicit images of blood and guts news into TV sets. And we want it, apparently.
Shot in stunning noir-ish tones and gripping from beginning to end, Nightcrawler is fascinating, disturbing and executed to damn near perfection.
8/10